Inside Sean Lowe and Catherine Giudici's Secret Honeymoon Plans
Jan 27, 2014 10:00am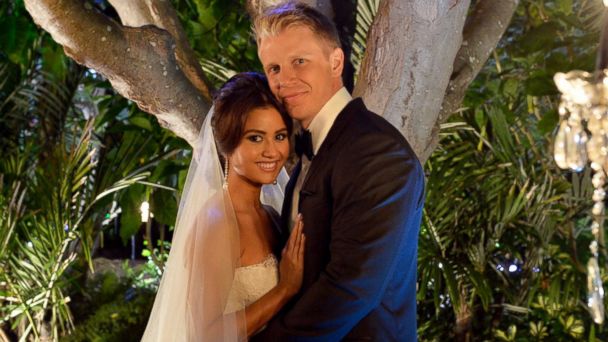 (Photo credit: Todd Wawrychuk/ABC)
"Bachelor" stars Sean Lowe and Catherine Giudici said "I do" in a televised, "grown sexy" wedding on Sunday night, but now, they're ready to spend some time out of the spotlight.
See Sean Lowe and Catherine Giudici's 'Crazy' Wedding Cake
"This entire process of planning a wedding and everything has been such a blast," Lowe told ABC News a few days before the nuptials. "Then you add the media in it and you've got friends and family coming in town and they all want to see us and talk to us, so it'll be nice to just get away for a week."
He and Giudici, who said they were "excited to consummate" their relationship after they were officially married, wouldn't disclose where they were going, but certainly seemed excited to get there.
Sean Lowe and Catherine Giudici Share Their Wedding Invitation
"We're going somewhere warm," Giudici revealed.
"It'll be tropical. We'll be on a beach for a week of R&R," added Lowe. "We'll just decompress and just be newlyweds!"