'Hunger Games' Star Gets an Amazing Mockingjay Salute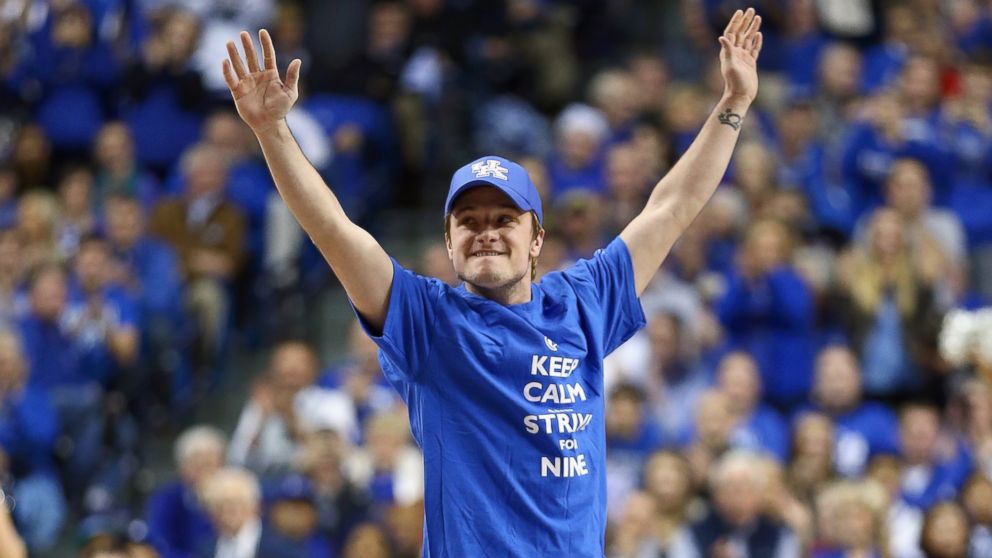 Josh Hutcherson waves to the crowd during the Louisville Cardinals game against the Kentucky Wildcats at Rupp Arena, Dec. 28, 2013, in Lexington, Ky.
Andy Lyons/Getty Images
When Josh Hutcherson headed home for the holidays he never could have predicted that he'd get this kind of a welcome.
The "Hunger Games" star, 21, attended a Kentucky Wildcats basketball game near his hometown of Union, Ky., on Dec. 28, and greeted the crowd at halftime.
Josh Hutcherson Makes One Fan's Dream Come True
In response, his fellow Wildcat fans gave him the three-finger Mockingjay salute from his famous films.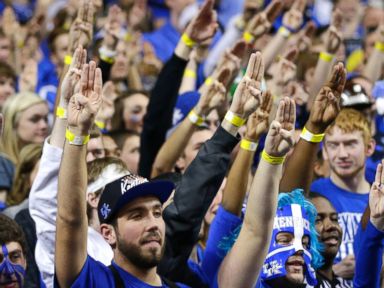 Lexington Herald-Leader/ZUMA/Newscom
The eRupption zone , UK's student section, salutes Josh Hutcherson with a symbol from the Hunger Games as Kentucky defeats Louisville 73-66 on Dec. 28, 2013 in Lexington, Ky.
It's appropriate, especially given the Kentucky connection that Hutcherson has with his co-star, Louisville native Jennifer Lawrence.
Josh Hutcherson on 'Awkward' Marriage Proposals From 'Hunger Games' Fans
"It was kind of an instant bonding factor, being from the same place," Hutcherson told Kentucky.com last year . "For me, it was the upbringing; it's the family and the culture and everything. It felt like her and I were on the same page with that whole thing. There's an understanding when you're from the same place, an instant sort of connection with someone."